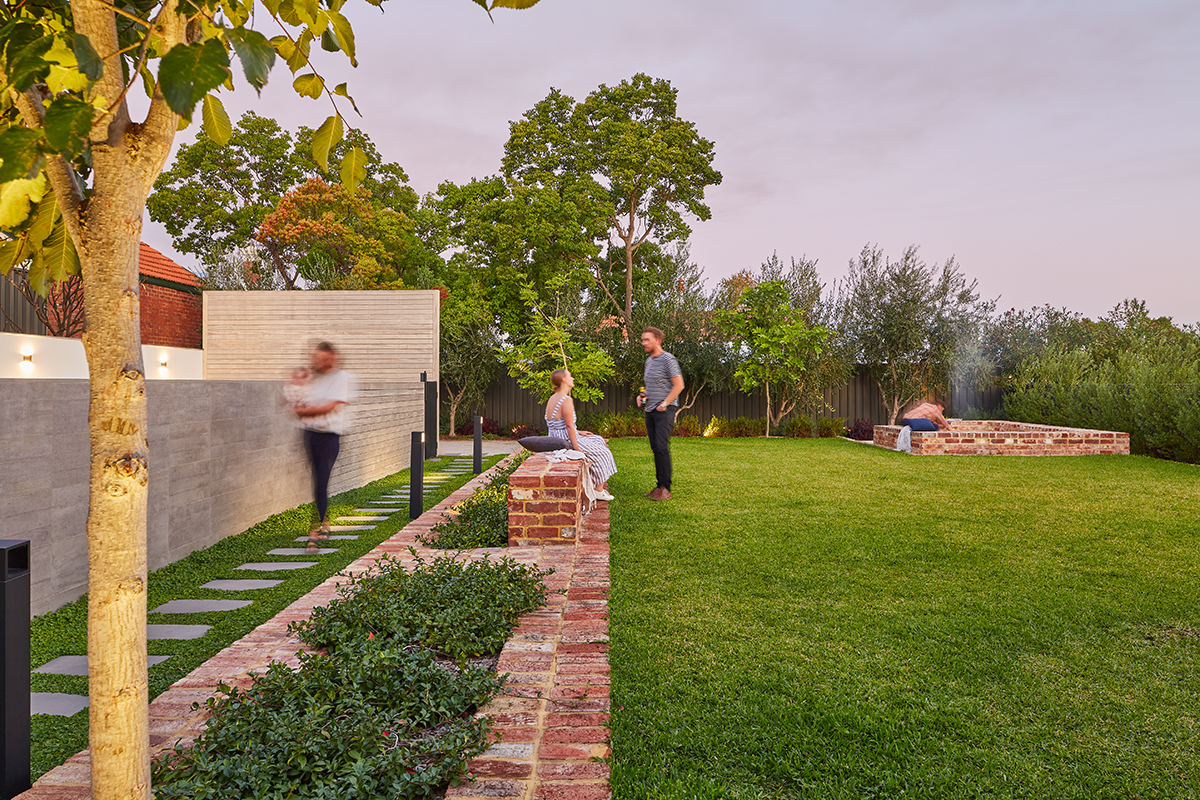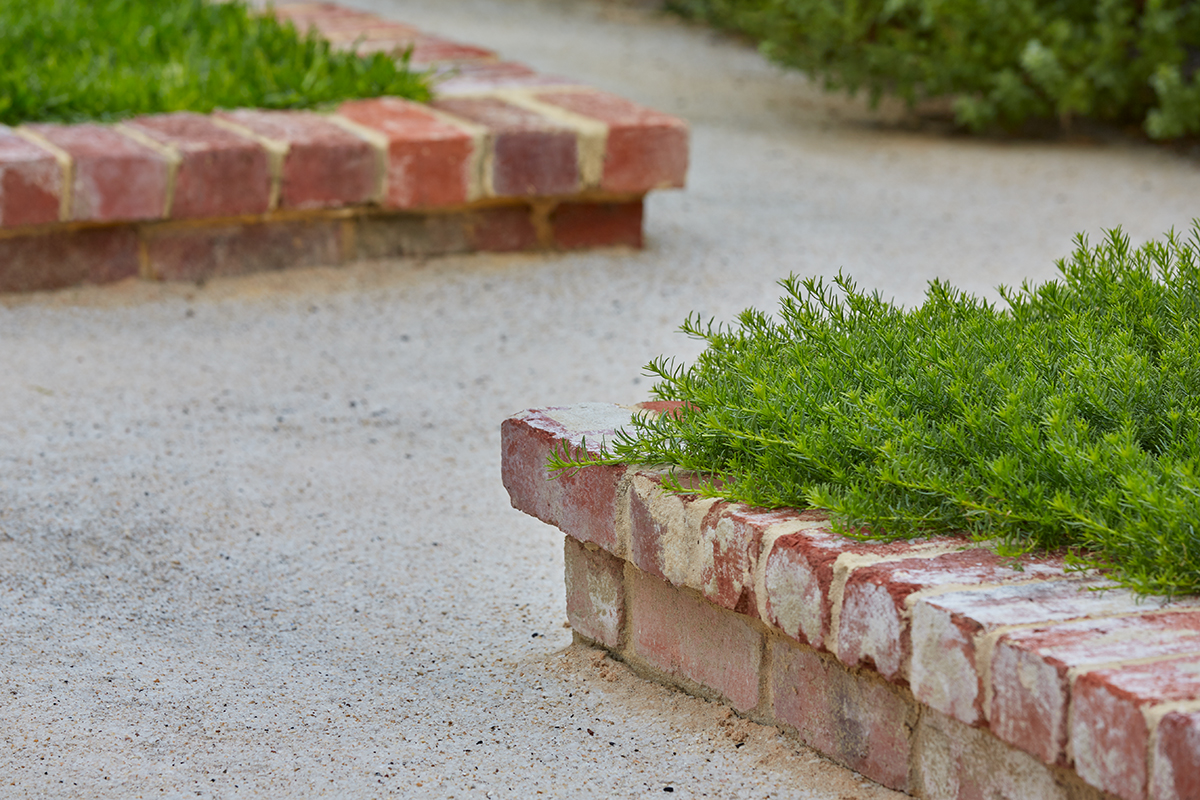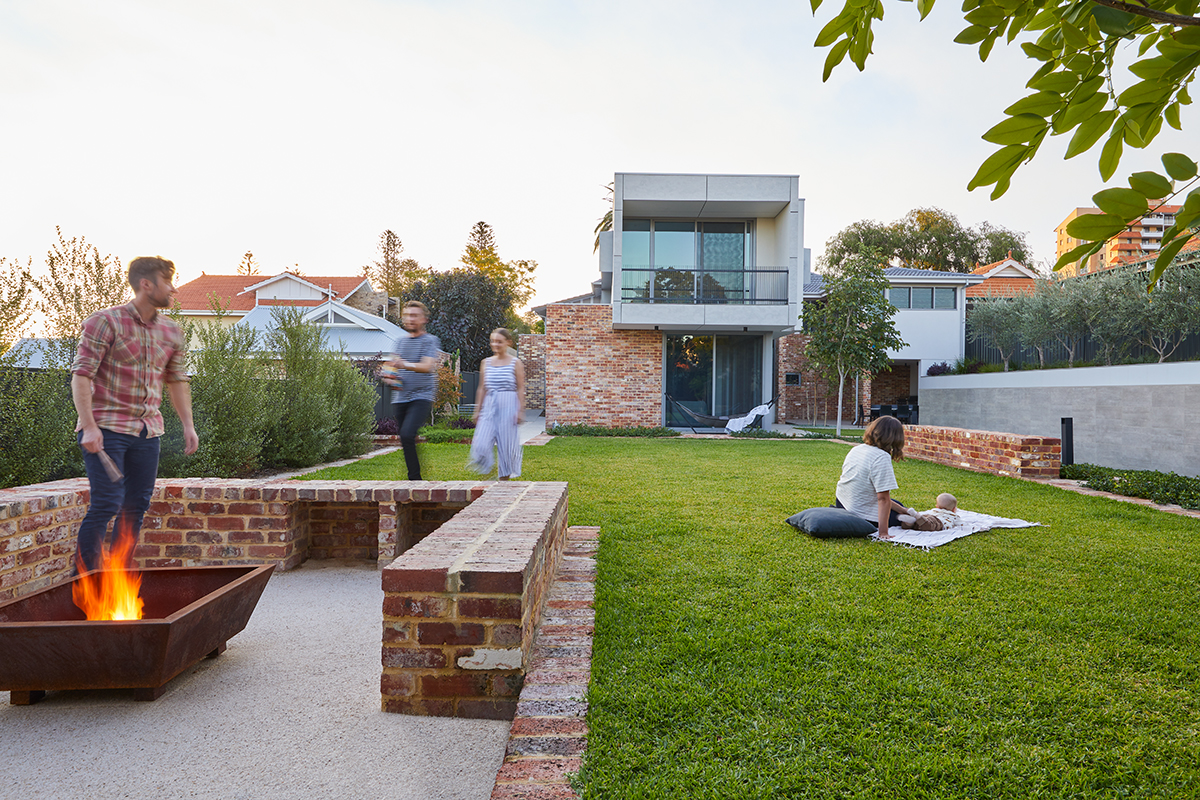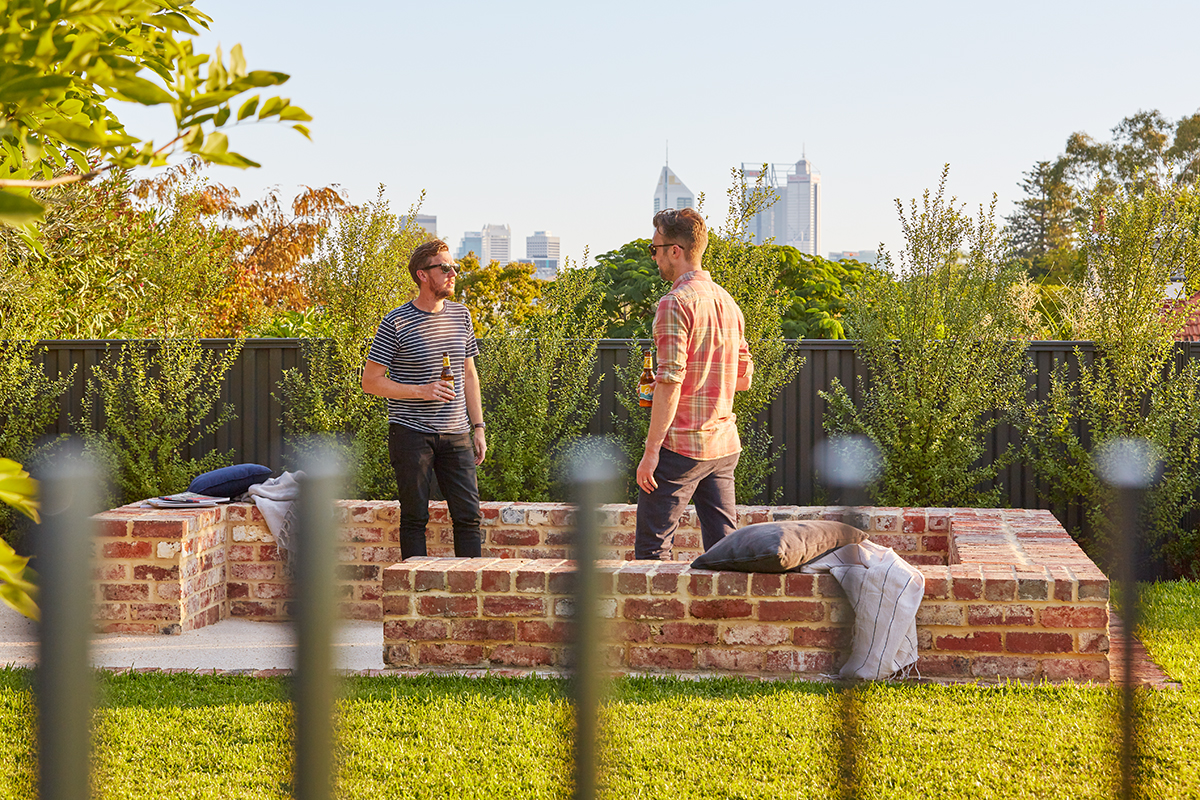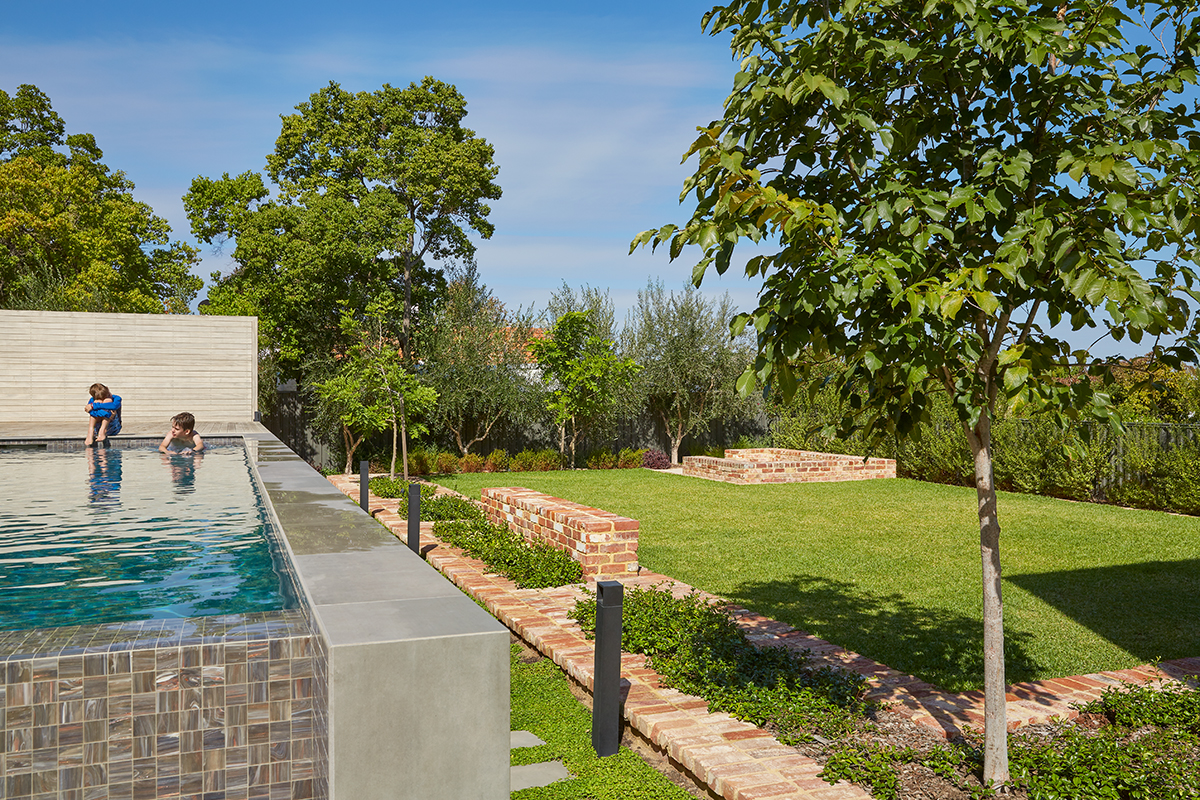 red brick garden
Year Of Construction: 2018
Centred around an expansive raised grass area, this residential garden has been designed to showcase the sweeping views of Perth's skyline.
A fire pit flanked by raised recycled brick seating walls anchors the southern end of the garden, creating a perfect spot for entertaining.
Rows of mature olive trees help to define the edges of the space and set the tone for the plant palette. Plants have been selected primarily for their foliage colour creating visual interest throughout the year.
Photo credit: Douglas Mark Black
Architecture & Pool by Chindarsi Architects